How AT&T Supports the Native American Community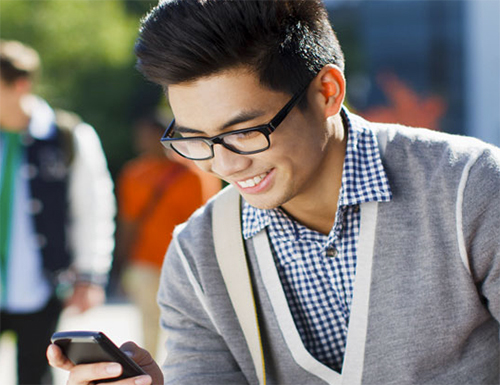 What do you do today that doesn't involve technology? Probably not much. As technology becomes more woven into the fabric of daily life, we are charged with making our products and services even better.
How do we do that? By leveraging ideas from a talented group of diverse people – our employees. They are the key to our future, and the greater our diversity, the greater our potential to make a difference. This is the main reason why we're investing our time, money and energy into communities across the U.S. – including the Native American community.
From investing in education programs to helping our own employees succeed, we're committed to making sure the Native American community has a voice in the future of technology.
Youth Education & Leadership Programs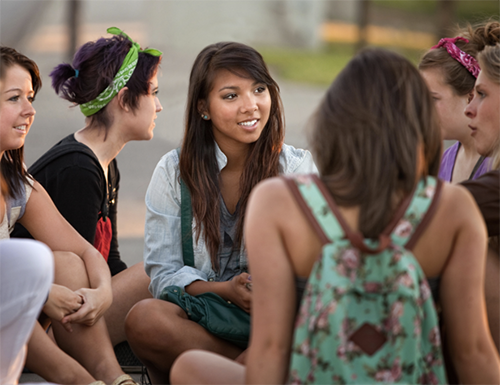 Education is important to us, and we're committed to increasing opportunities for Native American youth through corporate giving and educational initiatives. Native Americans have the lowest graduation rate of any demographic in this country.
Last year, to commemorate Native American Heritage Month, we furthered our commitment to Indian Country with more than $1 million in contributions including $600,000 to the American Indian College Fund and $450,000 to George Washington University.
Over the past 5 years, AT&T has given back more than $7.5 million in support of Native American Education Initiatives:
Since 2005, the AT&T Foundation has given more than $2.4 million to George Washington University's Native American Political Leadership Program (NAPLP). NAPLP is a unique academic scholarship program designed specifically for Native American, Alaska Native and Native Hawaiian undergrads to travel to Washington D.C. for one semester and study on a full scholarship. In 2015, we covered 100% of the costs for 25 Native American students to attend a semester at NAPLP.
AT&T sponsors the GW Native American INSPIRE Pre-College Program, a full scholarship open to Native American high school students. They spend 3 weeks on the GW campus to learn about relations between tribal governments and the federal government.
We've given $189,000 to the American Indian West College Fund towards scholarships for 17 Native American students to attend college in the American west.
We contributed $10,000 to the following organizations:

The Crazy Horse Memorial Foundation in South Dakota to fund books and school supplies for graduates of the 2014 Indian University of North America Summer Program.
Project CIRCLE TEACHER, which will enable low-income Native American high school students, at reservation schools, to receive instruction in mathematics.
The American Indian Chamber of Commerce Scholarship Fund to support the High School Success Project, a program that teaches Native American students business ownership skills.
The Inter-Tribal Council of AT&T Employees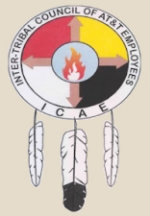 The Inter-Tribal Council of AT&T Employees (ICAE) is our Native American employee resource group. ICAE is committed to the cultural development, career advancement, education, understanding and general well-being of Native American communities, as well as Native American AT&T Employees.
Key Stats:
Founded in 1996
2,694 members
Over 7,400 volunteer hours logged in 2015
7 councils covering 50 states
27 scholarships awarded to Native American undergrads in 2015
Notable events include the 2015 American Indian Science and Engineering (AISES) National Conference and the 2016 American Indian Higher Education Consortium (AIHEC)
Join the Talent Network
Sign up to receive a monthly newsletter and be the first to know about career events, new openings and exclusive updates.
Join Now