IT \ Engineering \ Technology Jobs
You're looking for an opportunity to do something incredible, right? As an industry leader we're dedicated to connecting the world in groundbreaking and entertaining ways. And that's when our Technology team members can really shine, combining your passion for innovation and drive towards the future. From mobile apps to products and services, here's your chance to create and develop life-changing innovations.
Senior Logistics Analyst/Aquisition - Space (Government)
El Segundo
,

California

#LI-LS1

Government Support

Keep the wheels of government turning 24/7

In a Government Support role, you'll join a trusted team of experts who connect over 1,200 different agencies to serious security and mobility. Your work will help make the networks that our country runs on more protected, agile and effective.

AT&T Space Acquisition Logistics Analyst is experienced in providing direct, on-site support to the Geosynchronous Space Situational Awareness Program (GSSAP) Office at Los Angeles Air Force Base, CA.

The ideal candidate is experienced in providing the following functions:
Review provide input to design documentation (TRDs, Specifications, interface control documents, drawings), requirements documents (ICDs, CDDs, CPDs), ECPs, PWSs 

Develop Training System Requirements Analysis, Logistics Planning Documents, and Life Cycle Sustainment Plans 

Review and provide input to enabling concepts, concept of operations, and ensuring supportability requirements are addressed and part of upfront planning for systems 

Developing strategies, plans and packages for classified and unclassified Depot Source of Repair 

Successful candidate may be tasked by Air Force to lead one or more acquisition logistics programs with responsibility for budget and schedule development and execution 

Assist in integration across project spectrum 

Coordinate and lead Integrated product teams (IPT) 

Ability to provide a wide variety of acquisition/sustainment technical analyses, and program management support to a government PM 

Provides analysis of proposed costs, contractor Statements of Work, and technical content 

Ensures adherence to Government acquisition policies, master plans and schedules, and develops solutions to program problems  Have a working knowledge of system acquisitions, specifically in Air Force and DoD environments, covering the DoD 5000 series 

Assist in the execution of acquisition strategies, including drafting Statement of Work, Statement of Objectives, Request for Proposal preparations, monitoring deliverables, and attending acquisition related meetings.

Travel requirement: Approximately 25%



10 or more years of experience is required in the following areas:
Acquisition Logistics supporting space acquisition programs and/or industry experience
Experience in Space Control, SSA, or Space C2 desired as a space systems acquisition logistics experience preferred; prior work as Air Force Operator or Maintainer is desirable
Familiar with a variety of acquisition concepts, phases, and procedures; participate in technical studies, and performance reviews; ability to function in a multi-contractor/customer environment, performs a variety of complicated tasks, a wide degree of creativity and latitude is expected; demonstrated leadership and interpersonal skills; and effective written and oral communication skills required.

Security Clearance Requirement
Active DoD Top Secret; SCI

Must be able to be granted customer program accesses
Education and Training Requirements:
B.A./B.S., preferably in systems engineering, or other technical degree

Acquisition Logistics DAU Level 2 (Level 3 preferred)/or equivalent for non-Government candidates

Requisition ID

1641744
Apply
If you're not ready to apply,
join our Talent Network to stay in the loop >

Current Employee - PROFESSIONAL-NETWORK DESIGN ENGINEER+ in Middletown, NJ
Pros
I believe in AT&T and know they are at the edge of technology. The company believes in their people and offers all kinds of training to enable us to take on new jobs and to stay at the front of technology. The software defined network which we are building is the newest technology and AT&T has been involved since early 2000s. You have a great deal of autonomy at AT&T as long as you get the job done. You have the ability to do different jobs and be challenged at all times.
Cons
I really have little negative to say about AT&T I have worked here for 35 years on March 23rd of 2016.
Powered By

---
Referrals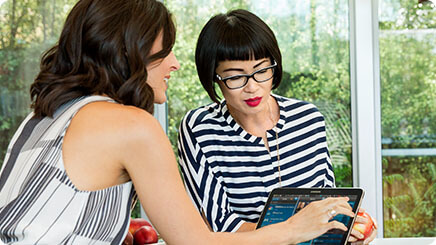 If you're already part of the AT&T family and think this role is perfect for someone you know, let us know. We'd love to get to know them – and thank you with a reward.
Refer a friend
Events

Our hiring team could be coming to a community near you. Come out and say hi.
See our next events
Doing Great Things
Building a brighter future

In 2015, we saved $119 million in annualized energy – and that's only the start of how we're in the business of doing good.

Making an impact

We're working to make a difference in our communities – like our $250 million commitment to education through AT&T Aspire.

Ensuring every voice matters

With 115,000+ employees in our employee networks, we celebrate the amazing things our differences bring to the table.
Putting military skills to work

We're on a mission to hire the best talent – a big mission. We're committed to hiring 20,000 veterans by 2020.

Developing what's next

Whether it's in AT&T Labs, the AT&T Foundry or our Mobile App Hackathons, we're unleashing talent and turning big ideas into big possibilities.

Taking your career far

With mentors to guide your way and lots of training opportunities, there's no limit to how much you can grow or where your career can go.
Join the Talent Network
Sign up to receive a monthly newsletter and be the first to know about career events, new openings and exclusive updates.
Join Now