Government Support Jobs
Keep the wheels of government turning 24/7. In a Government Support role, you'll join a trusted team of experts who connect over 1,200 different agencies to serious security and mobility. Your work will help make the networks that our country runs on more protected, agile and effective. And with a wide range of opportunities (from Engineers to IT and Cyber Security), your continued growth can always be a top priority.
Cloud Security Engineer (Government)
COLUMBIA
,

Maryland

This is a senior-level engineering job to help define and implement AT&T Public Sector Solutions (PSS) secure mobility solutions for PSS customers. The candidate will work as a member of a technical team to thoroughly understand US Government (USG) guidance on secure mobility such as the NSA/IAD's Commercial Solutions for Classified (CSfC) Capability Packages, NIAP Protection Profiles, and DoDI 8420. The successful candidate will apply/adapt current and future AT&T mobility services, mobile industry technology, and information assurance tools and techniques to build solutions that comply with USG guidance. This job includes consideration of business interests and strategies for cybersecurity and cloud computing, so selected candidates will work with a range of information assurance topics and products. Specific responsibilities are to foster a thorough understanding of mobile threats and vulnerabilities across the technical team; develop and validate design options and architectures; document, explain and demo solutions to clients and business stakeholders; manage technical tasks to budget and schedule. The job requires interaction with cross-functional peers in AT&T, vendors and USG leads to develop product roadmaps, assess impacts, establish priorities, justify schedules and budgets, provide status, resolve issues and mitigate risks

Responsibilities:
- Guide development of security requirements and architect, implement, and evaluate security technologies to protect cloud-based systems
- Provide support for technical issues and ensure that all components of security around the cloud are properly implemented

Qualifications: Bachelor's Degree in Electrical Engineering, Computer Engineering, or Computer Science from an accredited university
- At least six years of hands-on experience in security research or engineering
- At least two years of hands-on experience securing cloud-based platforms and services - Prefer expertise in areas of OpenStack, SDN controllers (Contrail), and virtualization (KVM and VMware)
- Deep understanding of enterprise networks, midpoint, and endpoint security risks both traditional and cloud environments
- Experience with security technologies to include one or more of: IDS/IPS, vulnerability scanning/assessment tools, penetration tools, Wireshark/tcpdump, web proxy, network access control system, data loss prevention, antivirus/malware prevention and analysis, correlation and security and event management and visualization platforms and tools
- Strong understanding of networking protocols to include IP v4/v6, TCP/UDP, SSH, SSL/TLS, DNS, and HTTP; prefer comfort with VLAN and VRF; prefer knowledge of OpenFlow
- Prefer programming experience for testing/prototyping, automation, and analysis/development of OpenStack APIs in one or more languages to include Python, Node, PHP, or Java - Comfortable with Linux and Microsoft Windows-based systems
- Advanced degrees and job-related certifications preferred

Clearance: Must be a US Citizen and possess or be able to attain TS/SCI with poly.



Requisition ID

1631640 Apply If you're not ready to apply,
join our Talent Network to stay in the loop >

Current Employee - PROFESSIONAL-NETWORK DESIGN ENGINEER+ in Middletown, NJ
Pros
I believe in AT&T and know they are at the edge of technology. The company believes in their people and offers all kinds of training to enable us to take on new jobs and to stay at the front of technology. The software defined network which we are building is the newest technology and AT&T has been involved since early 2000s. You have a great deal of autonomy at AT&T as long as you get the job done. You have the ability to do different jobs and be challenged at all times.
Cons
I really have little negative to say about AT&T I have worked here for 35 years on March 23rd of 2016.
Powered By

---
Referrals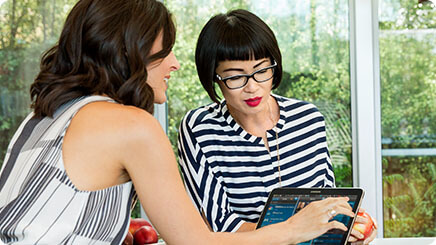 If you're already part of the AT&T family and think this role is perfect for someone you know, let us know. We'd love to get to know them – and thank you with a reward.
Refer a friend
Events

Our hiring team could be coming to a community near you. Come out and say hi.
See our next events
Doing Great Things
Building a brighter future

In 2015, we saved $119 million in annualized energy – and that's only the start of how we're in the business of doing good.

Making an impact

We're working to make a difference in our communities – like our $250 million commitment to education through AT&T Aspire.

Ensuring every voice matters

With 115,000+ employees in our employee networks, we celebrate the amazing things our differences bring to the table.
Putting military skills to work

We're on a mission to hire the best talent – a big mission. We're committed to hiring 20,000 veterans by 2020.

Developing what's next

Whether it's in AT&T Labs, the AT&T Foundry or our Mobile App Hackathons, we're unleashing talent and turning big ideas into big possibilities.

Taking your career far

With mentors to guide your way and lots of training opportunities, there's no limit to how much you can grow or where your career can go.
Join the Talent Network
Sign up to receive a monthly newsletter and be the first to know about career events, new openings and exclusive updates.
Join Now