Government Support Jobs
Keep the wheels of government turning 24/7. In a Government Support role, you'll join a trusted team of experts who connect over 1,200 different agencies to serious security and mobility. Your work will help make the networks that our country runs on more protected, agile and effective. And with a wide range of opportunities (from Engineers to IT and Cyber Security), your continued growth can always be a top priority.
Senior Program Management Advisor (Government)
COLORADO SPRINGS
,

Colorado

This position is requires Senior-level program management support to the United States Air Force, Space and Missile Systems Center, Space Superiority Systems Directorate, specifically the Sustainment of GEODDS program office (SMC/SYG) at Peterson Air Force Base, CO. The candidate must demonstrate applicable program management skill level and experience in Space Radars, Space Control, Space Situational Awareness, Command and Control, or Space Superiority. This includes DoD life cycle program support, DoD systems engineering processes, documents, reviews, and test (development and/or operational).

• Organize and support working group meetings across multiple organizations. • Research, provide recommended solutions and/or resolve questions, issues, and risks identified at the IPT meetings. • Compile meeting minutes & actions items following each IPT meeting and provide recommended action to the Government Program Management team. • Provide a working group brief at each IPT meeting. Brief should outline meeting agenda, objectives, current status, issues, action items, and other relevant topics. • Coordinate with prime contractors, depot contractors and other support contractors on system issues. • Oversee and facilitate SYG sustainment budgets for program managers. • Develop and edit program inputs in the Comprehensive Cost and Requirement System (CCaRS) and Centralized Access for Data Exchange (CAFDEx) systems to facilitate a final government budget and justification for that budget. • Provide relevant input to Request for Proposal (RFP) development for sustainment, contractor recompetes, new acquisitions, upgrades, modifications, acquisition strategies, and cost estimations. • Provide relevant input to acquisition planning activities, upgrades and modifications and studies and interface with contractor logistics support personnel and product support integrators. • Prepare briefings, reports, informational analyses in support of SYG programs. • Perform records management of sustainment related deliverables and documentation. • Manage and close internal and external sustainment related taskers associated with the execution of SYG sustainment activities. • Orchestrate and execute sustainment management stakeholder forums to ensure alignment of weapon system sustainment with operational community needs. • Travel to CONUS and OCONUS locations upon government direction. • Provides analysis of proposed costs, contractor Statements of Work, and technical content • Ensures adherence to Government acquisition policies, master plans and schedules, and develops solutions to program problems • Have a working knowledge of system acquisitions, specifically in Air Force and DoD environments, covering the DoD 5000 series • Assist in the execution of acquisition strategies, including drafting Statement of Work, Statement of Objectives, Request for Proposal preparations, monitoring deliverables, and attending acquisition related meetings. • Travel requirement: Approximately 25%

Security Clearance: Active DoD Top Secret/SCI

Required Education: Baccalaureate degree in business, engineering, science (physics or chemistry), mathematics or related field or 10 years acquisition/logistics/sustainment experience.



Requisition ID

1626045 Apply If you're not ready to apply,
join our Talent Network to stay in the loop >

Current Employee - PROFESSIONAL-NETWORK DESIGN ENGINEER+ in Middletown, NJ
Pros
I believe in AT&T and know they are at the edge of technology. The company believes in their people and offers all kinds of training to enable us to take on new jobs and to stay at the front of technology. The software defined network which we are building is the newest technology and AT&T has been involved since early 2000s. You have a great deal of autonomy at AT&T as long as you get the job done. You have the ability to do different jobs and be challenged at all times.
Cons
I really have little negative to say about AT&T I have worked here for 35 years on March 23rd of 2016.
Powered By

---
Referrals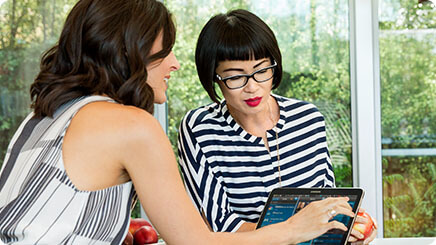 If you're already part of the AT&T family and think this role is perfect for someone you know, let us know. We'd love to get to know them – and thank you with a reward.
Refer a friend
Events

Our hiring team could be coming to a community near you. Come out and say hi.
See our next events
Doing Great Things
Building a brighter future

In 2015, we saved $119 million in annualized energy – and that's only the start of how we're in the business of doing good.

Making an impact

We're working to make a difference in our communities – like our $250 million commitment to education through AT&T Aspire.

Ensuring every voice matters

With 115,000+ employees in our employee networks, we celebrate the amazing things our differences bring to the table.
Putting military skills to work

We're on a mission to hire the best talent – a big mission. We're committed to hiring 20,000 veterans by 2020.

Developing what's next

Whether it's in AT&T Labs, the AT&T Foundry or our Mobile App Hackathons, we're unleashing talent and turning big ideas into big possibilities.

Taking your career far

With mentors to guide your way and lots of training opportunities, there's no limit to how much you can grow or where your career can go.
Join the Talent Network
Sign up to receive a monthly newsletter and be the first to know about career events, new openings and exclusive updates.
Join Now