IT \ Engineering \ Technology Jobs
You're looking for an opportunity to do something incredible, right? As an industry leader we're dedicated to connecting the world in groundbreaking and entertaining ways. And that's when our Technology team members can really shine, combining your passion for innovation and drive towards the future. From mobile apps to products and services, here's your chance to create and develop life-changing innovations.
Logistics Analyst (Government)
COLORADO SPRINGS
,

Colorado

AT&T GSI is searching for a Logistics Analyst with strong experience to fill this vacancy. The candidate will be providing direct, on-site support to the SOAR Program Office (SMC/SYG) at Peterson Air Force Base, CO.

The ideal candidate will have experience performing the following:

• Develop and maintain technical requirements documents and architecture documentation to execute programs, upgrades, system modifications and enhancements to fielded and deployed systems.

• Provide sustaining engineering expertise in the execution of meeting CDD requirements and the development of the obsolescence roadmaps and solutions to resolve obsolescence related deficiencies.

• Develop and update roadmap activities including incremental upgrade planning, scheduling and funding for fielded and deployed systems.

• Review, lead, perform and/or provide relevant input on design documentation (TRDs, Specifications, interface control documents, drawings), requirements documents (ICDs, CDDs, CPDs), ECPs, PWSs, sparing plans, parts lists and inventories, TSRAs, LPDs, LCSPs, enabling concepts, concept of operations, system training plans, training material and ensure technical and support requirements that are addressed as part of all procurements.

• Support program working groups with responsibilities to include:

• Organize and support working group meetings across multiple organizations.

• Research, provide recommended solutions and/or resolve questions, issues, and risks identified at the IPT meetings.

• Compile meeting minutes & actions items following each IPT meeting and provide recommended action to the Government Program Management team.

• Provide a working group brief at each IPT meeting. Brief should outline meeting agenda, objectives, current status, issues, action items, and other relevant topics.

• Coordinate with prime contractors, depot contractors and other support contractors on system issues.

• Provide engineering expertise, to include proactively identifying and resolving potential risks, to program managers at technical interchange meetings, design reviews, program conferences, technical order in-process reviews, VTCs, telecoms, working groups and informational meetings to facilitate informed decisions.

• Oversee and facilitate SYG sustainment budgets for program managers.

• Develop and edit program inputs in the Comprehensive Cost and Requirement System (CCaRS) and Centralized Access for Data Exchange (CAFDEx) systems to facilitate a final government budget and justification for that budget.

• Provide relevant input to Request for Proposal (RFP) development for sustainment, contractor recompetes, new acquisitions, upgrades, modifications, acquisition strategies, and cost estimations.

• Provide relevant input to acquisition planning activities, upgrades and modifications and studies and interface with contractor logistics support personnel and product support integrators.

• Prepare briefings, reports, informational analyses in support of SYG programs. • Perform records management of sustainment related deliverables and documentation.

• Manage and close internal and external sustainment related taskers associated with the execution of SYG sustainment activities.

• Orchestrate and execute sustainment management stakeholder forums to ensure alignment of weapon system sustainment with operational community needs.

• Travel to CONUS and OCONUS locations upon government direction.

Minimum of four (4) years' experience in the following areas:
Acquisition Logistics supporting space acquisition and/or sustainment programs and/or industry experience
Experience in Ground Based Space systems, Space Control, SSA, or Space C2 desired as a space systems acquisition logistics experience preferred; prior work as Air Force Operator or Maintainer is desirable
Familiar with a variety of acquisition concepts, phases, and procedures; participate in technical studies, and performance reviews; ability to function in a multi-contractor/customer environment, performs a variety of complicated tasks, a wide degree of creativity and latitude is expected; demonstrated leadership and interpersonal skills; and effective written and oral communication skills required.

Security Clearance Requirement: Active DoD Top Secret; SCI eligible

Education and Training Requirements:
• Baccalaureate degree in business, engineering, science (physics or chemistry), mathematics or related field or 10 years acquisition/logistics/sustainment experience.
• Acquisition Logistics DAU Level 2 (Level 3 preferred)/or equivalent for non-Government candidates




Requisition ID

1625982 Apply If you're not ready to apply,
join our Talent Network to stay in the loop >

Current Employee - PROFESSIONAL-NETWORK DESIGN ENGINEER+ in Middletown, NJ
Pros
I believe in AT&T and know they are at the edge of technology. The company believes in their people and offers all kinds of training to enable us to take on new jobs and to stay at the front of technology. The software defined network which we are building is the newest technology and AT&T has been involved since early 2000s. You have a great deal of autonomy at AT&T as long as you get the job done. You have the ability to do different jobs and be challenged at all times.
Cons
I really have little negative to say about AT&T I have worked here for 35 years on March 23rd of 2016.
Powered By

---
Referrals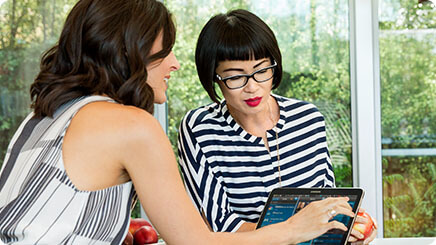 If you're already part of the AT&T family and think this role is perfect for someone you know, let us know. We'd love to get to know them – and thank you with a reward.
Refer a friend
Events

Our hiring team could be coming to a community near you. Come out and say hi.
See our next events
Doing Great Things
Building a brighter future

In 2015, we saved $119 million in annualized energy – and that's only the start of how we're in the business of doing good.

Making an impact

We're working to make a difference in our communities – like our $250 million commitment to education through AT&T Aspire.

Ensuring every voice matters

With 115,000+ employees in our employee networks, we celebrate the amazing things our differences bring to the table.
Putting military skills to work

We're on a mission to hire the best talent – a big mission. We're committed to hiring 20,000 veterans by 2020.

Developing what's next

Whether it's in AT&T Labs, the AT&T Foundry or our Mobile App Hackathons, we're unleashing talent and turning big ideas into big possibilities.

Taking your career far

With mentors to guide your way and lots of training opportunities, there's no limit to how much you can grow or where your career can go.
Join the Talent Network
Sign up to receive a monthly newsletter and be the first to know about career events, new openings and exclusive updates.
Join Now