Corporate & Business Services Jobs
Welcome to AT&T command central. As part of our Corporate team, you'll be at the heart of everything we touch – including industry-leading telecommunications, high-speed Internet and pay TV. Partnering up with thought leaders and amazing innovators in business units across the company, you'll be amazed by what we can do. We're connecting the world – and it all starts here.
Manager, Sales Planning - (Gov Sales & Mkt)
BEDMINSTER
,

New Jersey

You don't have to be a tech whiz to join AT&T. It takes more than just technology to keep us ahead of the curve, and thanks to our teams in legal/operations, marketing and finance, we do just that. Every day, each works to ensure the success of the company while they advance their own careers.

What does it take to join us? We demand exceptional skills in your respective discipline and a real dedication to being the best. After all, we're asked to keep AT&T profitable and on the cutting edge, and at the same time, build on more than a century of innovation and success.

We're a world leader in communications and entertainment, and we plan to keep on growing.

Working as a Manager - Sales Planning, you will be responsible for managing projects focused on sales channel planning, budgeting and forecasting.

·         Responsible for managing planning, budgeting, systems and administrative activities in support of the sales organization.

·         Analyze sales and revenue forecasts, develop responses to sales inquiries and advise on issue resolution alternatives.

·         Develop sales strategies and work to improve current programs to increase sales productivity and help reach sales targets.

·         Work closely with marketing and finance to create effective, strategic and operational efficiencies in daily sales activities

·         Analyzes sales operating expenses and key business metrics to maximize sales performance.  

·         Work under minimal supervision on complex projects and may assist less experienced peers.

·         Wide latitude for independent judgment.

Required Qualifications:
One or more years experience in operational planning
One or more years experience working with budgets
One or more years experience working in a sales environment
Knowledge of company policies, sales operations and departmental functions
Strong leadership, organizing and planning skills
Ability to influence/persuade others
Knowledge of Excel, PowerPoint, Word and Outlook
Knowledge of Excel at an Advanced level
Must have strong analytical skills to collect, compile, organize, track and analyze data
Must have strong problem solving skills
Must have strong interpersonal skills and communication skills (verbal, written and presentation)
Desired Qualifications:
Two or more years management experience working in a high volume, sales-  oriented environment working with large teams
One or more years experience working in advertising sales
Bachelors Degree in Business, Finance, Marketing, Operations Management or related field
Requisition ID

1719505-1
Apply
If you're not ready to apply,
join our Talent Network to stay in the loop >

Current Employee - PROFESSIONAL-NETWORK DESIGN ENGINEER+ in Middletown, NJ
Pros
I believe in AT&T and know they are at the edge of technology. The company believes in their people and offers all kinds of training to enable us to take on new jobs and to stay at the front of technology. The software defined network which we are building is the newest technology and AT&T has been involved since early 2000s. You have a great deal of autonomy at AT&T as long as you get the job done. You have the ability to do different jobs and be challenged at all times.
Cons
I really have little negative to say about AT&T I have worked here for 35 years on March 23rd of 2016.
Powered By

---
Referrals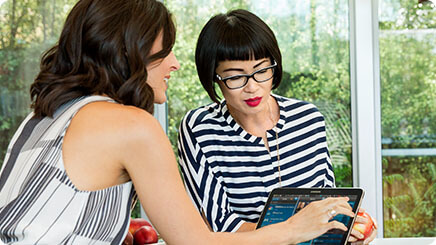 If you're already part of the AT&T family and think this role is perfect for someone you know, let us know. We'd love to get to know them – and thank you with a reward.
Refer a friend
Events

Our hiring team could be coming to a community near you. Come out and say hi.
See our next events
Doing Great Things
Building a brighter future

In 2015, we saved $119 million in annualized energy – and that's only the start of how we're in the business of doing good.

Making an impact

We're working to make a difference in our communities – like our $250 million commitment to education through AT&T Aspire.

Ensuring every voice matters

With 115,000+ employees in our employee networks, we celebrate the amazing things our differences bring to the table.
Putting military skills to work

We're on a mission to hire the best talent – a big mission. We're committed to hiring 20,000 veterans by 2020.

Developing what's next

Whether it's in AT&T Labs, the AT&T Foundry or our Mobile App Hackathons, we're unleashing talent and turning big ideas into big possibilities.

Taking your career far

With mentors to guide your way and lots of training opportunities, there's no limit to how much you can grow or where your career can go.
Join the Talent Network
Sign up to receive a monthly newsletter and be the first to know about career events, new openings and exclusive updates.
Join Now