Government Support Jobs
Keep the wheels of government turning 24/7. In a Government Support role, you'll join a trusted team of experts who connect over 1,200 different agencies to serious security and mobility. Your work will help make the networks that our country runs on more protected, agile and effective. And with a wide range of opportunities (from Engineers to IT and Cyber Security), your continued growth can always be a top priority.
Senior Network Administration Specialist (Government)
GREAT FALLS
,

Virginia

The Sr. Network Administration Specialist will be located in Northern Virginia and perform network administration and operations roles for different customers on long-term contracts.

The candidate must have 10+ years' experience in transport systems management for distributed network and communications systems with demonstrated experience with Cisco and/or Juniper routing, switching, and firewall systems to view network device configurations, analyze log files, troubleshoot encryption tunnels, and make recommendations for improving routing methods, paths and restoring service-impacting circuits.

Within a team of operations personnel, the candidate will be responsible as the single-point-of-contact (SPOC) on an 8x5 basis to plan, coordinate, and execute all activities to manage production platforms across a large enterprise of numerous geographically dispersed sites
communicate with carrier-grade operations centers for non-visible/managed systems to include work across disparate ticketing systems to aid in expediting restoration
troubleshoot hardware and software-based encryptors and encryption tunnels process multiple customer service order requests
manage network system service-impacting incidents from detection through closure.

The candidate will develop and maintain troubleshooting and problem resolution procedures for common issues and develop sufficient expertise of existing operational dataflows to effectively respond to most issues without the need to escalate furtherwork with program management, impacted internal stakeholders, and customers to manage the operations and support lifecycles across the enterprise product portfolio; support and coordinate all change and new software/hardware release activities; manage relationships and coordinate work between different teams at different locations as needed; attend Release Readiness and Configuration Control Board reviews and walkthroughs as needed; maintain and control configurations across all fielded assets; continually work towards making improvements in the operations management process, including development of scripts and automation tools to improve management of various platforms and toolsets; coordinate and present weekly and bi-weekly operations status at internal and customer meetings. Candidate must also be willing to take on additional duties that include extended 24x7 data analysis with other team members on a local Virginia customer premises as needed during the year. After receiving on-the-job analysis training, the candidate will perform missions in support of a customer contract and deliverables; manage and track all customer requests for information (RFI) to ensure quality, accuracy, and compliance.
The ideal candidate is a 15-year veteran with network operations and data analysis experience with increasing responsibility managing network systems and is a highly-motivated self-starter who thrives in fast-paced and ever-evolving operations environments.

demonstrate a high degree of creativity and problem solving
possess strong analytical skills
be detail and process oriented in creating and maintaining documentation, and be extensively capable with MS Office products to produce comprehensive plans, schedules, and supporting materials to help convey detailed information
excellent verbal and interpersonal skills are vital to mission success
must be comfortable interacting with senior leadership from both internal and customer organizations to convey critical information and gain concurrence.
The candidate must have mid-level or higher Cisco and/or Juniper certifications as well as considerable background in running network scripts and troubleshooting systems and pathways that bridge Linux, Unix, and Microsoft Windows servers with network and transport systems.
Candidate must know TCP/IP, routing and switching, Voice over IP, Time Division Multiplexing, optical carrier networks, load balancers, optical taps, firewalls.
A bachelor's degree is required (Master's degree preferred), preferably in computer science or an engineering discipline.
Required Clearance: US Citizen, with a Top Secret/SCI clearance
Desired: Candidate should have experience with element manager and tools that include Junos Space, CiscoWorks, Dell OpenManage, Xymon, MRTG, CentOS, FortiManager, FortiAnalyzer, NetApp, Splunk, and SolidFire. The candidate should also have strong experience utilizing the Solarwinds suite of tools (network management, ticketing system, and portals) to diagnose, capture and communicate key information about problem and incident resolution status; also, should have familiarity with evolving technologies like virtual network functionalization and software defined networking.
AT&T is an Affirmative Action/Equal Opportunity Employer and we are committed to hiring a diverse and talented workforce. EOE/AA/M/F/D/V
Requisition ID

1719389
Apply
If you're not ready to apply,
join our Talent Network to stay in the loop >

Current Employee - PROFESSIONAL-NETWORK DESIGN ENGINEER+ in Middletown, NJ
Pros
I believe in AT&T and know they are at the edge of technology. The company believes in their people and offers all kinds of training to enable us to take on new jobs and to stay at the front of technology. The software defined network which we are building is the newest technology and AT&T has been involved since early 2000s. You have a great deal of autonomy at AT&T as long as you get the job done. You have the ability to do different jobs and be challenged at all times.
Cons
I really have little negative to say about AT&T I have worked here for 35 years on March 23rd of 2016.
Powered By

---
Referrals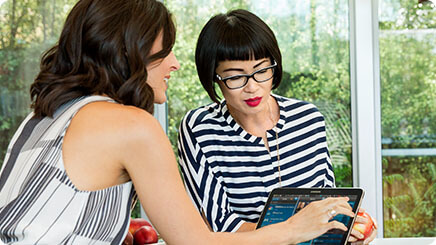 If you're already part of the AT&T family and think this role is perfect for someone you know, let us know. We'd love to get to know them – and thank you with a reward.
Refer a friend
Events

Our hiring team could be coming to a community near you. Come out and say hi.
See our next events
Doing Great Things
Building a brighter future

In 2015, we saved $119 million in annualized energy – and that's only the start of how we're in the business of doing good.

Making an impact

We're working to make a difference in our communities – like our $250 million commitment to education through AT&T Aspire.

Ensuring every voice matters

With 115,000+ employees in our employee networks, we celebrate the amazing things our differences bring to the table.
Putting military skills to work

We're on a mission to hire the best talent – a big mission. We're committed to hiring 20,000 veterans by 2020.

Developing what's next

Whether it's in AT&T Labs, the AT&T Foundry or our Mobile App Hackathons, we're unleashing talent and turning big ideas into big possibilities.

Taking your career far

With mentors to guide your way and lots of training opportunities, there's no limit to how much you can grow or where your career can go.
Join the Talent Network
Sign up to receive a monthly newsletter and be the first to know about career events, new openings and exclusive updates.
Join Now