Government Support Jobs
Keep the wheels of government turning 24/7. In a Government Support role, you'll join a trusted team of experts who connect over 1,200 different agencies to serious security and mobility. Your work will help make the networks that our country runs on more protected, agile and effective. And with a wide range of opportunities (from Engineers to IT and Cyber Security), your continued growth can always be a top priority.
Senior Cybersecurity Analyst (Government)
BEDMINSTER
,

New Jersey

The candidate will serve as a Cyber Threat Analyst on the DISA GSM-O program supporting the DISA Command Center (DCC) Network Assurance embedded with AT&T Chief Security Office (CSO) in Bedminster, NJ.

The primary responsibilities of the position will include analysis and dissemination of reports of malware, Botnets, and other tactics, techniques, and procedures of criminal and nation-state actors.
Candidate will utilize various tools to analyze network flow, PCAP, malware samples, and other anomalies to draft detailed technical reports in support of the DISA GSM-O net assurance and defensive capabilities.
Will have a working knowledge of TCP\IP, ports and protocols, and the ability to articulate analytical findings and defensive measures in a cohesive report.
Train and interact daily with CSO personnel and will leverage tools and accesses provided by CSO.
Regularly travel to Ft Meade, MD to interface with GSM-O personnel.
Candidate must possess strong communication skills, both verbal and written
Possess a DoD-8570 IAT Level 2 baseline (CompTIA Security+ CE, CISSP, or equivalent)
Have the ability to articulate analytical findings and technical analysis with DoD\Government Leadership at all levels
Demonstrate a strong understanding of TCP/IP, DNS, common networking ports and protocols, traffic flow, system administration, OSI model, defense-in-depth and common cybersecurity elements
Possess experience with Linux Command Line, Python and\or BASH scripting
Demonstrate experience with malicious activity, as well as adversary tactics, techniques, and procedures
Have experience working with DoD/Government Leaders at all levels
Obtain a Certified Ethical Hacker certification within 120 days of hire
Be willing to travel 20% of the time
Desired Qualifications:
Possesses experience analyzing network flow
Experience with NetWitness, Wireshark, SQL, IDA Pro, and a SIEM
Experience writing\reading\maintaining SNORT signatures
Candidate possesses Cyber Intelligence experience
Typical Minimums: Bachelor's degree from an accredited college in a related discipline, or equivalent experience/combined education, with 5-7 years of professional experience; or 3-5 years of professional experience with a related Master's degree.
Required Clearance: Minimum Top Secret w\SCI
AT&T is an Affirmative Action/Equal Opportunity Employer and we are committed to hiring a diverse and talented workforce. EOE/AA/M/F/D/V
Requisition ID

1709656
Apply
If you're not ready to apply,
join our Talent Network to stay in the loop >

Current Employee - PROFESSIONAL-NETWORK DESIGN ENGINEER+ in Middletown, NJ
Pros
I believe in AT&T and know they are at the edge of technology. The company believes in their people and offers all kinds of training to enable us to take on new jobs and to stay at the front of technology. The software defined network which we are building is the newest technology and AT&T has been involved since early 2000s. You have a great deal of autonomy at AT&T as long as you get the job done. You have the ability to do different jobs and be challenged at all times.
Cons
I really have little negative to say about AT&T I have worked here for 35 years on March 23rd of 2016.
Powered By

---
Referrals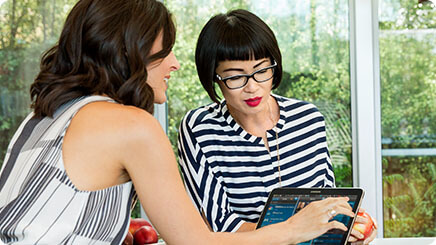 If you're already part of the AT&T family and think this role is perfect for someone you know, let us know. We'd love to get to know them – and thank you with a reward.
Refer a friend
Events

Our hiring team could be coming to a community near you. Come out and say hi.
See our next events
Doing Great Things
Building a brighter future

In 2015, we saved $119 million in annualized energy – and that's only the start of how we're in the business of doing good.

Making an impact

We're working to make a difference in our communities – like our $250 million commitment to education through AT&T Aspire.

Ensuring every voice matters

With 115,000+ employees in our employee networks, we celebrate the amazing things our differences bring to the table.
Putting military skills to work

We're on a mission to hire the best talent – a big mission. We're committed to hiring 20,000 veterans by 2020.

Developing what's next

Whether it's in AT&T Labs, the AT&T Foundry or our Mobile App Hackathons, we're unleashing talent and turning big ideas into big possibilities.

Taking your career far

With mentors to guide your way and lots of training opportunities, there's no limit to how much you can grow or where your career can go.
Join the Talent Network
Sign up to receive a monthly newsletter and be the first to know about career events, new openings and exclusive updates.
Join Now