IT \ Engineering \ Technology
You're looking for an opportunity to do something incredible, right? As an industry leader we're dedicated to connecting the world in groundbreaking and entertaining ways. And that's when our Technology team members can really shine, combining your passion for innovation and drive towards the future. From mobile apps to products and services, here's your chance to create and develop life-changing innovations.
Senior Business Insights & Analytics Specialist - Cricket Wireless
Atlanta
,

Georgia

Overall Purpose:  Uses advanced skills in the use of predictive modeling, statistics, trend analysis, and other data analysis techniques to collect, explore, and identify the right data to be analyzed from internal and external sources to explain or predict behavior and or solve a variety of business problems and monetize products for sale.

Key Roles and Responsibilities:  Be a part of dynamic team of business analysts with the goal of providing insight and direction on key questions facing the business.  Combining strategic and technical expertise with the ability to understand the broad view of business initiatives to provide solutions to internal stakeholders.  Skilled at interpreting and presenting analytics and data driven results for a variety of internal audiences, including VPs and Senior Management, using visualization tools such as PowerPoint, Tableau, Power Pivot and Power View, SAS BI or other business intelligence software.  Ability to creatively solve problems; a self-starter who explores emerging growth opportunities for the company and pushes into new territories with analytics. Comfortable manipulating and summarizing large amounts of data and have a true passion to uncover the meaningful insights that can influence action and impacts the bottom line. 

Data Management
Ability to access, query, clean and consolidate subscriber data from various sources using SAS or SQL to manipulate large (several million record) data files for regular and ad hoc analyses that can be processed by SAS, Excel, and/or Tableau

Ability to build and support analytical databases as needed

Able to write efficient production level code to support recurring data pulls

Analysis / Modeling

Identify business challenges and opportunities for improvement and solve for them using analysis to make strategic or tactical recommendations

Work closely with colleagues across Cricket, including: IT, Sales, Operations, Marketing, Finance and others to drive improvement in quality, service, and profitability- ROI

A proven track record of decision making and problem solving based on analytics. Conceptual thinking skills must be complemented by strong quantitative and qualitative orientation.

Develops reports, charts, tables, and other visual aids in support of findings. Advises business partners with regards to patterns and relationships in data to recommend business direction or outcomes.

Work on projects that help the company integrate strategy, process, technology, and information to increase effectiveness, reduce costs, and optimize performance.

Apply strong skills using Tableau, Power Pivot and Power View, SAS BI or other business intelligence software

Utilize knowledge and experience from gathering, analyzing, and interpreting a wide variety of data as well as modeling experience to describe drivers of trends. Provide proactive guidance, interpret data and deliver insightful analysis to support business decisions.

Accurately quantify results of business initiatives, compare against success criteria and, provide variance and root cause analyses.

Analyze and predict the effect of macroeconomic, competitive, and external factors.

Projects may include distribution analysis, churn analysis, customer behavior and segmentation, sales analysis, productivity analysis, product level analysis and customer experience analysis, time series analysis.

Be able to build explanatory or predictive models using regression, decision trees or neural networks.

Experience using SAS, R, or other Statistical Software preferred.

Experience in distribution analytics a plus.
Job Contribution:.  Senior level technical expertise. Deep technical knowledge and subject matter expert on ATT technologies
Education: Preferred advanced college degree in Business, Finance, Statistics, Economics, Mathematics, Decision Sciences or Computer Science or Ph.D. in related fields; Data Analytics, Machine Learning, or Business Analyst nanodegree; or related expertise.  Master's Degree preferred.
Industry experience:  requires consumer products experience and Telecom, high-tech, cable, satellite experience preferred
Experience: Typically possesses strong understanding of internal business segment or stakeholders and strong presentation skills. Typically requires 5-8 years related experience in advanced analytics, big data, relational database structures, research methods, sampling techniques, and system testing.
Must have:
3-5 years in business analysis
3-5 years in creating informative and persuasive presentations with PowerPoint
3-5 years in communicating the results of quantitative analysis to audiences of varying technical expertise
3-5 years analytics and data analysis using several of the following statistical techniques
Multivariate regression

Forecasting Models

Decision tree analysis

Cluster analysis
Preferred:
5-7 years in business analysis
2-5 years of distribution analysis
2-5 years of programming in SAS and Structured Query Language (SQL)
2-5 years utilizing Tableau for business analysis, presentations, and decision making
Supervisory: No.
Principal Functional Skills / Competencies associated with this Title:
Business Assessment
Data Analysis - Software
Data Architecture
Data Mining and Data Science
Data Movement Tools
Graphic Visualization
Informatics/Information Sciences
Programming Languages
Statistics and Actuarial Modeling
Note: Additional skills / competencies may be added to this specific requisition. During the application process, you will be asked to provide your proficiency and experience with all the skills / competencies associated with the requisition.
Requisition ID

1719161-C
Apply
If you're not ready to apply,
join our Talent Network to stay in the loop >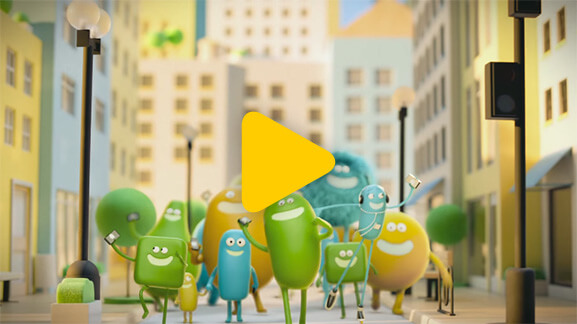 The New
Cricket Wireless.
Something to
Smile About.
Five Star employee rating
Current Employee - Sales Advocate in Dayton, OH
Pros
Excellent work environment and very nice culture.
Cons
Typical retail hours that are long and varying.
Advice to Management
Continue to listen to frontline employees.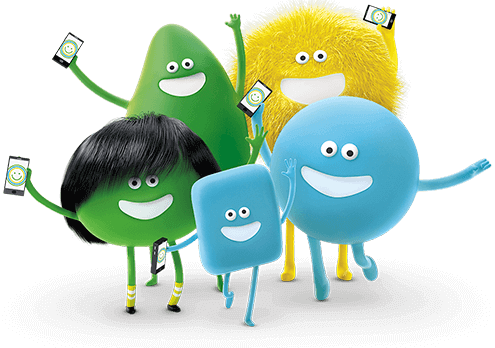 Join the Talent Network
Sign up to receive a monthly newsletter and be the first to know about career events, new openings and exclusive updates.
Join Now