Corporate Jobs
Welcome to AT&T command central. As part of our Corporate team, you'll be at the heart of everything we touch – including industry-leading telecommunications, high-speed Internet and pay TV. Partnering up with thought leaders and amazing innovators in business units across the company, you'll be amazed by what we can do. We're connecting the world – and it all starts here.
IOC 2/3 Solution Management - (Gov Sales & Mkt)
BEDMINSTER
,

New Jersey

Don't miss this opportunity to join the company recognized by Fortune magazine as the World's Most Admired Telecommunications Company and ranked #4 on DiversityInc's list of 2011 Top50 Companies for Diversity.

As the largest communications company in the world, more than 120 million customers count on us every day to deliver the wireless, Internet, data and advertising services that fuel their businesses and connect them to their world. You will find yourself connecting communications and technology with opportunities that will take you to places you never imagined.

Learn more about AT&T's cutting edge opportunities with a wide range of career paths in emerging and ground breaking technologies. We're so much more than just a phone company!

AT&T Lead Product Marketing Manager is a seasoned professional skilled in developing and implementing marketing strategy for highly complex products and services.  As a seasoned marketing professional, the AT&T Lead Product Marketing Manager understands the dynamics of the industry, new and emerging products technologies and or applications, has a thorough understanding of AT&T customers needs and ensures the development of a compelling customer experience; driving results and product accountability.  

Roles and responsibilities of the Lead Product Marketing Manager include but is not limited to the following:

·         Responsible for the success of a product or group of products through development and execution of comprehensive marketing plan including new and emerging products, technologies and/or applications.

·         Be product owner throughout the life cycle

·         Conduct multi-year product planning to determine product life-cycle decisions, ensure consistency with overall marketing and corporate strategy, and achieve product performance, revenue, market share/penetration, and profitability objectives

·         Identify, monitor and analyze internal (e.g. financials, movement, revenue, cost, sales) and external (e.g., technology, market share, competitive) performance parameters in order to reposition, modify features and identify new uses for the product

·         Provide continuing product surveillance and management of established product to attain financial objectives

·         Accountable for revenue attainment and profitability and success of product or group of products through development and execution of comprehensive marketing plan

·         Act as the foremost expert within the product marketing discipline and an acknowledged authority within the organization

·         Develop business plans and product positioning in the marketplace.

·         Provide readout to leadership level regarding products and plans as assigned.

·         Collaborate with other AT&T offer teams to ensure customer experience and business services positions AT&T as the continued leader

·         Work with marketing and sales operations teams to develop service delivery and channel enablement plans.   

·         Develop compelling positioning and value proposition and selling tools

·         Market Analysis: assess market and customer dynamics and incorporate into offer development and lifecycle activities.

·         Perform competitive analysis to evaluate product capabilities, pricing, promotion, distribution; analyze how these impact market share;

·         Recommend and implement changes required to be competitive.

·         Rationalize solution offerings by performing map/gap analysis against current offering and market opportunities.

·         Establish requirements to effectively manage and track to a plan of record, including total sales, revenue, churn and contribution

·         Motivate others to action and provide leadership qualities as needed.

·         Foster strong relationships with internal and external resources.  Engage with different functional teams and business units (in order to drive business success and optimization.

·         Acts as team lead as needed to provide leadership to less experienced professionals

Required Qualifications:
Five years product management experience
Must be comfortable with conveying the value of new and emerging products, technologies or applications to senior level management and across a diverse product team
Product launch and lifecycle management experience
Previous experience leading a cross-functional organization in executing projects from ideation to completion
Strong analytic and fact-based decision-making skills
Ability to manage multiple projects simultaneously and operate in a fast-paced, high-growth professional environment
Must possess both outstanding written and oral communication skills
Must be proficient using Microsoft Office products including Word, Power Point, Excel and Outlook.
Ability to clear a criminal background check and drug test.
The successful candidate will be able to perform the following with or without reasonable accommodation:

Ability to operate a personal computer, wireless equipment, copier and fax
Desired Qualifications:
Six or more years product management experience, preferably in consumer new product development
Product management experience within high tech, software and/or wireless/telecom industry highly
Requisition ID

1712601-3
Apply
If you're not ready to apply,
join our Talent Network to stay in the loop >

Current Employee - PROFESSIONAL-NETWORK DESIGN ENGINEER+ in Middletown, NJ
Pros
I believe in AT&T and know they are at the edge of technology. The company believes in their people and offers all kinds of training to enable us to take on new jobs and to stay at the front of technology. The software defined network which we are building is the newest technology and AT&T has been involved since early 2000s. You have a great deal of autonomy at AT&T as long as you get the job done. You have the ability to do different jobs and be challenged at all times.
Cons
I really have little negative to say about AT&T I have worked here for 35 years on March 23rd of 2016.
Powered By

---
Referrals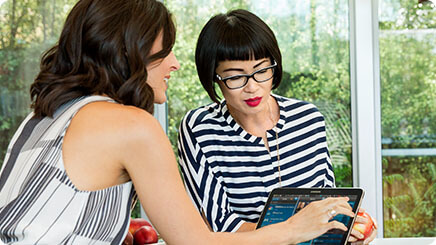 If you're already part of the AT&T family and think this role is perfect for someone you know, let us know. We'd love to get to know them – and thank you with a reward.
Refer a friend
Events

Our hiring team could be coming to a community near you. Come out and say hi.
See our next events
Doing Great Things
Building a brighter future

In 2015, we saved $119 million in annualized energy – and that's only the start of how we're in the business of doing good.

Making an impact

We're working to make a difference in our communities – like our $250 million commitment to education through AT&T Aspire.

Ensuring every voice matters

With 115,000+ employees in our employee networks, we celebrate the amazing things our differences bring to the table.
Putting military skills to work

We're on a mission to hire the best talent – a big mission. We're committed to hiring 20,000 veterans by 2020.

Developing what's next

Whether it's in AT&T Labs, the AT&T Foundry or our Mobile App Hackathons, we're unleashing talent and turning big ideas into big possibilities.

Taking your career far

With mentors to guide your way and lots of training opportunities, there's no limit to how much you can grow or where your career can go.
Join the Talent Network
Sign up to receive a monthly newsletter and be the first to know about career events, new openings and exclusive updates.
Join Now