Government Support Jobs
Keep the wheels of government turning 24/7. In a Government Support role, you'll join a trusted team of experts who connect over 1,200 different agencies to serious security and mobility. Your work will help make the networks that our country runs on more protected, agile and effective. And with a wide range of opportunities (from Engineers to IT and Cyber Security), your continued growth can always be a top priority.
Director-Government Business Development
VIENNA
,

Virginia

Plans and directs the government business development/capture management organization for the Department of Defense (DOD) Segment (within Global Business – Public Sector Solutions).

Key Roles and Responsibilities:
manage and lead a team centered on strategic customer relationship development and identification of sales opportunities to meet the DOD revenue targets
develop detailed opportunity win strategies including teaming partner analysis with focus on increased probability of win
engage with government executives and buyers to influence and shape government needs toward AT&T best value positions, products, and services

define and execute customer strategic call plans to ensure consistent messaging by AT&T to highest value customers while also ensuring best knowledge of customer priorities
assess strategic opportunities from a business case analysis perspective and define a portfolio of annual opportunities to meet revenue goals
develop and maintain a high quality sales funnel for year-over-year growth

initiate annual general new business, new business, and bid & proposal budgets aligned with the sales funnel and balanced with budgetary realities
ensure budgets, schedules, and performance standards are realistically set and attained
train and manage a diverse work team serving both business development and capture management roles as required
mentor and lead the team through opportunity reviews and decision gates (identification, qualification, opportunity development, and bid/no)
manage the team with proper balance on tactical deliverables and strategic milestones.
The ideal candidate will possess: strong knowledge, understanding, and background of various agencies and components of the Department of Defense; solid background and knowledge of information and communications technology solutions delivered through professional services acquisitions; broad knowledge of specific business, industry, and company capabilities necessary to solve unique and highly complex problems; ability to work complex problems where analysis of situations or data requires an evaluation of intangible factors; excellent collaboration skills to achieve results through direct employees and indirect business partners
 Bachelor's or advanced degree; 10 or more years of experience with government contracting and acquisitions; five or more years of experience in Business Development and Capture Management with a demonstrated track record of success (new wins, growth, and retentions); and demonstrated management and supervisory skills.

Desired: Understanding of AT&T products and services; advanced computer skills; experience with CRM toolsets; past experience working in or supporting DOD; experience shepherding (BD/Capture) a successful contract award valued over $50M.



AT&T is an Affirmative Action/Equal Opportunity Employer and we are committed to hiring a diverse and talented workforce. EOE/AA/M/F/D/V


Requisition ID

1719317
Apply
If you're not ready to apply,
join our Talent Network to stay in the loop >

Current Employee - PROFESSIONAL-NETWORK DESIGN ENGINEER+ in Middletown, NJ
Pros
I believe in AT&T and know they are at the edge of technology. The company believes in their people and offers all kinds of training to enable us to take on new jobs and to stay at the front of technology. The software defined network which we are building is the newest technology and AT&T has been involved since early 2000s. You have a great deal of autonomy at AT&T as long as you get the job done. You have the ability to do different jobs and be challenged at all times.
Cons
I really have little negative to say about AT&T I have worked here for 35 years on March 23rd of 2016.
Powered By

---
Referrals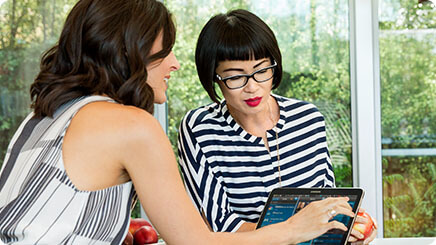 If you're already part of the AT&T family and think this role is perfect for someone you know, let us know. We'd love to get to know them – and thank you with a reward.
Refer a friend
Events

Our hiring team could be coming to a community near you. Come out and say hi.
See our next events
Doing Great Things
Building a brighter future

In 2015, we saved $119 million in annualized energy – and that's only the start of how we're in the business of doing good.

Making an impact

We're working to make a difference in our communities – like our $250 million commitment to education through AT&T Aspire.

Ensuring every voice matters

With 115,000+ employees in our employee networks, we celebrate the amazing things our differences bring to the table.
Putting military skills to work

We're on a mission to hire the best talent – a big mission. We're committed to hiring 20,000 veterans by 2020.

Developing what's next

Whether it's in AT&T Labs, the AT&T Foundry or our Mobile App Hackathons, we're unleashing talent and turning big ideas into big possibilities.

Taking your career far

With mentors to guide your way and lots of training opportunities, there's no limit to how much you can grow or where your career can go.
Join the Talent Network
Sign up to receive a monthly newsletter and be the first to know about career events, new openings and exclusive updates.
Join Now