Our #ATTIntern team is doing more than learning how to go beyond in their post-college careers, they're finding out what #LifeAtATT is all about. With over five million hours logged through our employee programs, volunteering is a core part of who we are. That's why we have the AT&T Intern Day of Impact – a chance for our interns to give back to the community and discover something new. We got in touch with three of our volunteers around the country and asked about the experience.
David Anderson – New York City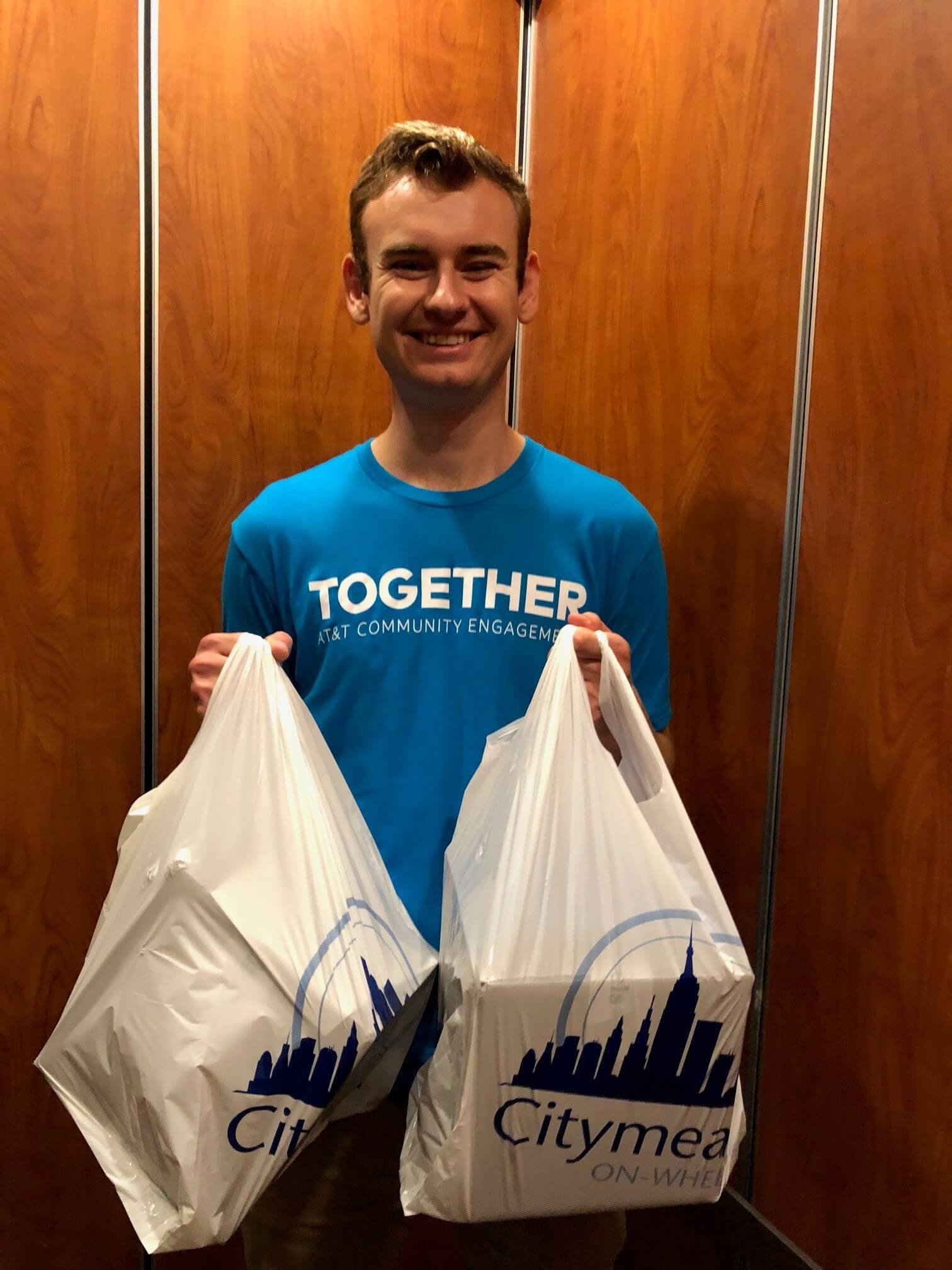 David Anderson – a Business Administration dual major – is learning the ropes at our Advertising and Analytics organization in New York. As part of our NYC intern team, David volunteered through the Meals on Wheels Program at City Wheels, where he delivered food on foot directly to seniors across the city.
What does delivering food have to do with being part of our Advertising Sales Organization? Maybe not much on the surface, but David came away with a different perspective. The day served as great bonding for the NYC intern team, and a satisfying one to boot. Though there are many volunteering events to choose from, few give the opportunity to directly meet the people you help. For David – who talked to seniors directly and saw their faces light up when they had a meal in their hands – it made all the difference.
"Talking to these people and seeing how appreciative they were when receiving the meals was really something special. It provided me with a fun experience that made the help I was providing tangible." – David Anderson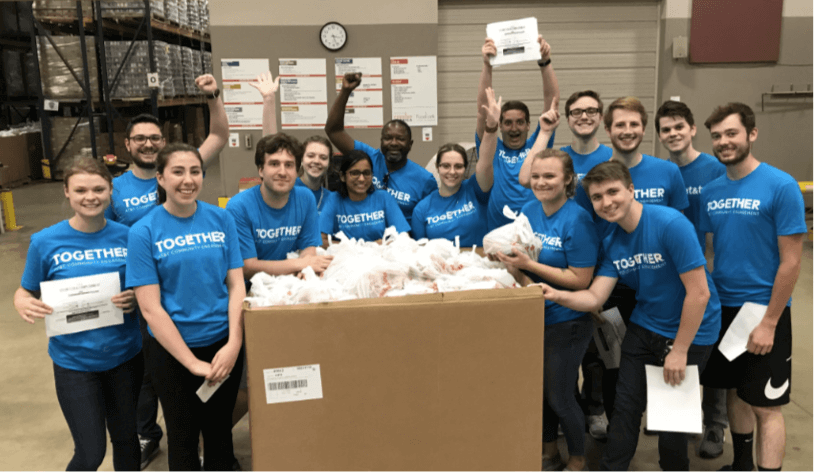 Taylor Ellison – El Segundo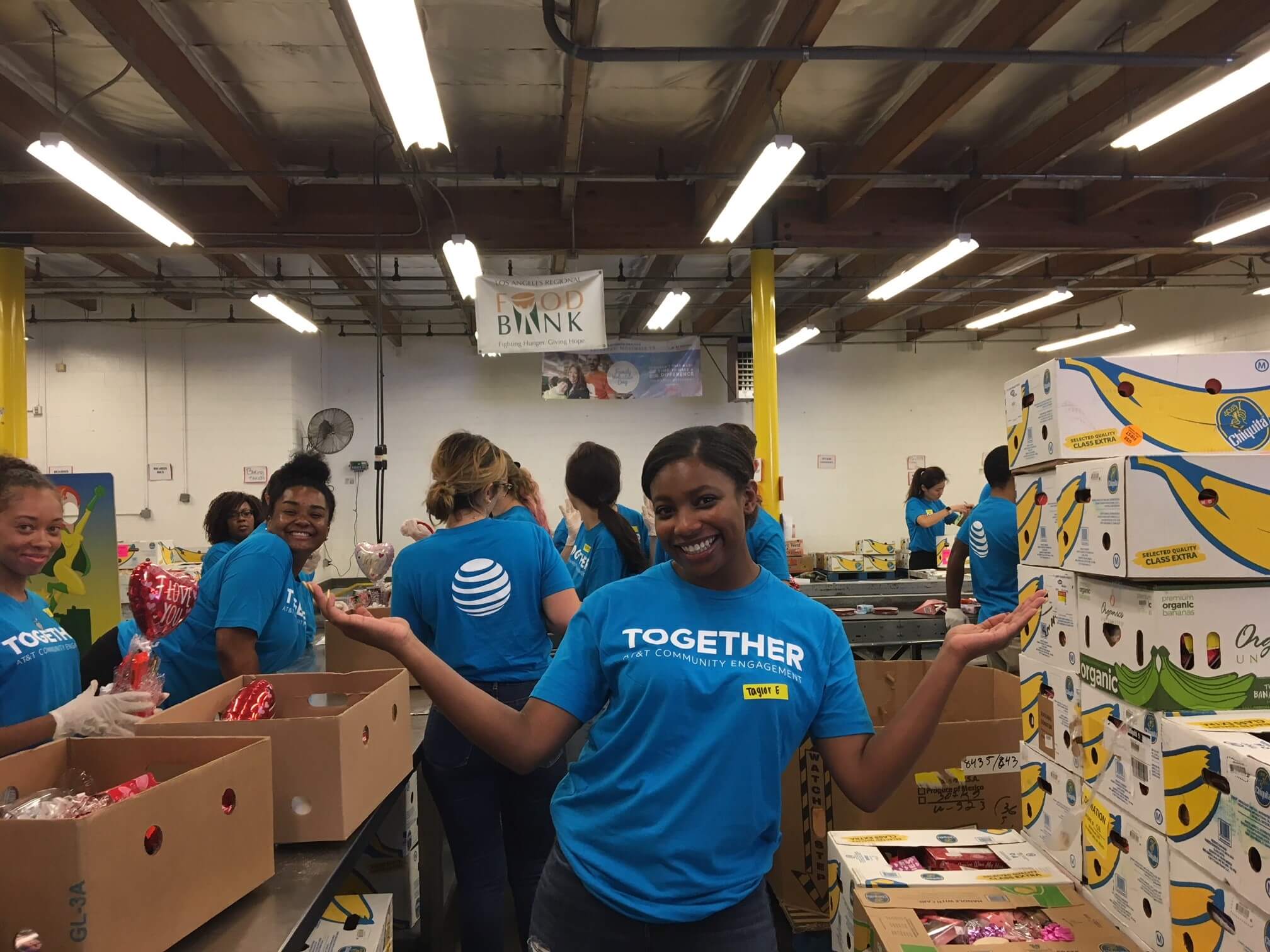 On the other side of the country, marketing major Taylor Ellison put on her sorting gloves to help package meals with the rest of her team at the Los Angeles Regional Food Bank. Even when charities get food donations from the community, they still need help organizing and packaging. Taylor stepped up to the challenge, ready to serve the community before she set foot into the warehouse.
Why so passionate? It all comes from a love for service. Taylor already feels a duty to help others no matter where she is, so the feeling is only natural when she's somewhere that values the community as much as she does. The energy didn't go to waste – Taylor and our LA Interns packaged over 8,500 pounds of food. That's over 7,000 meals. She plans to volunteer again at the Food Bank throughout her summer at El Segundo.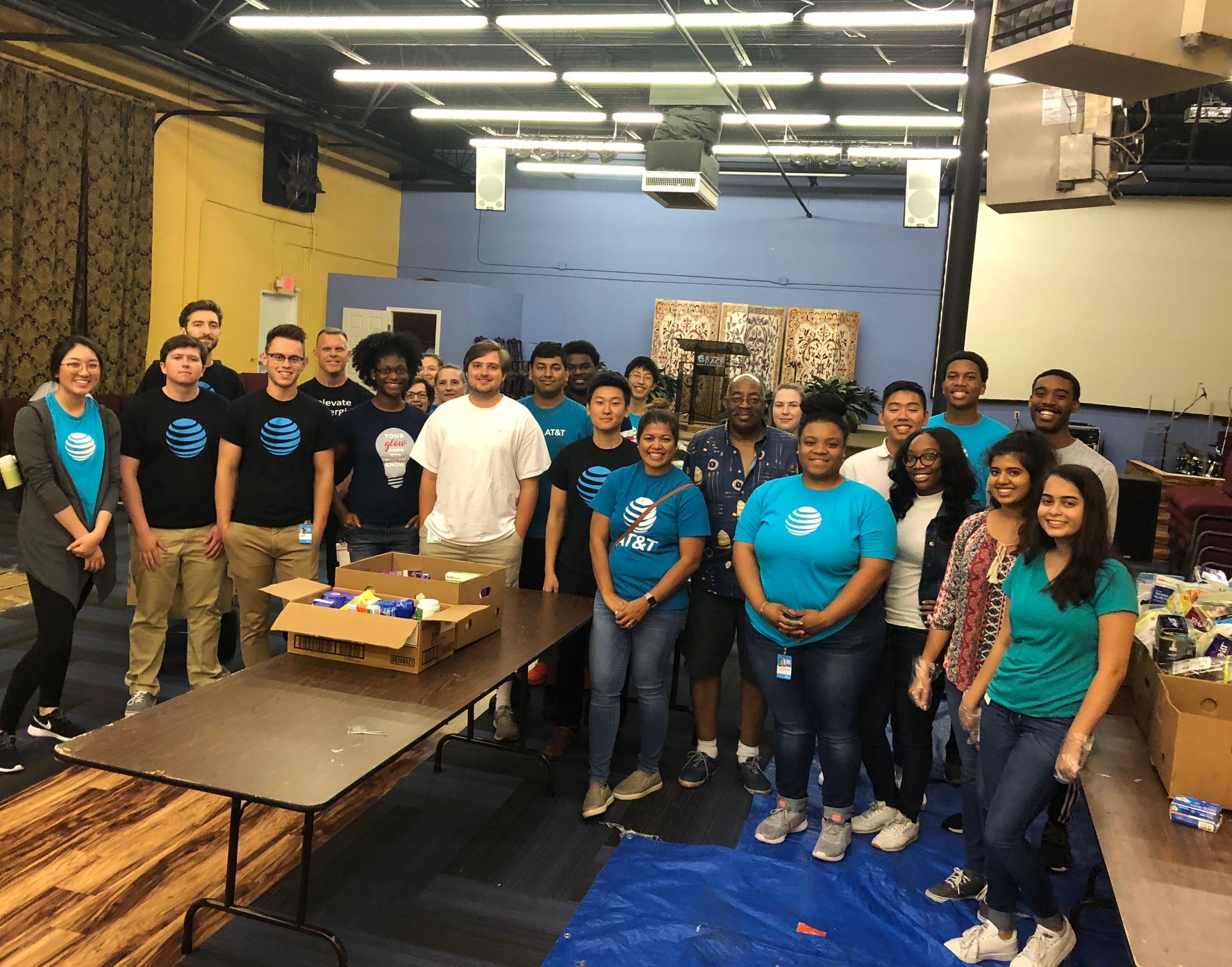 RJ Deaton – Dallas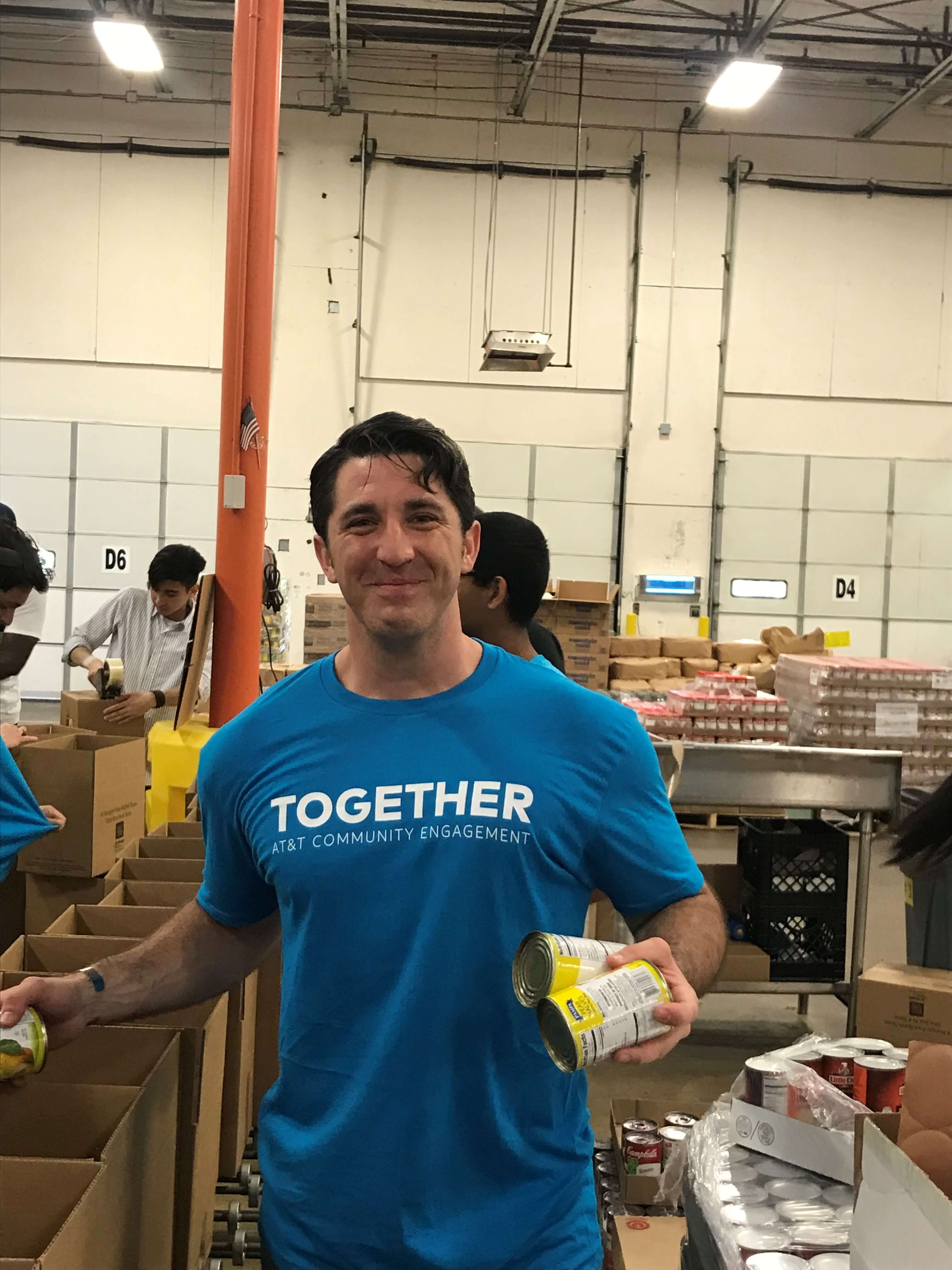 At the North Texas Food Bank in Dallas, interns prepared boxed meals for lower-income households. RJ Deaton was among them, a fulltime MBA student planning to graduate in December 2018. RJ is transitioning from a military career, participating through our Leadership Development Program in Edge Solutions Product Marketing. After graduating in the winter, he's interested in a career focused on Cybersecurity, FirstNet, and Corporate strategy.
With his military background, RJ already placed selfless service and sacrifice as a personal priority. Being a part of the group came naturally. Thanks to their combined efforts, our interns helped package over 6 pallets worth of boxed meals and 3 pallets worth of produce in one day.
"Our group prepared over 8,000 boxed meals, and I can't help but think about how even one box allows a father to provide a meal for his children. I would want the same if I were in that position, and I hope there continues to be people who are always willing to contribute in the same way." – RJ Deaton
A Part of #LifeAtATT
Internships are a chance to discover your values and find out where you want to take your career after graduation. Our interns learn, discover, and improve with the rest of us, bringing fresh perspectives and ideas that can't be found anywhere else. Interested in joining us? See how you can join our #LifeAtATT.