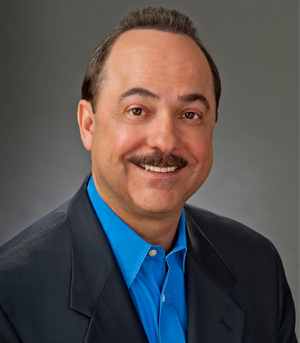 From the Shores of Cuba to the Boardroom at AT&T, Ralph de la Vega Talks About His Rise to the Top
When Ralph de la Vega arrived in America, he had nothing. It would have been easy to give up, but he made a decision. A decision to choose opportunity instead of defeat. He chose to get an education. He chose to push himself. He chose to see opportunity everywhere he went. He chose to chase his dreams even in the face of overwhelming obstacles. When he arrived in America, he had literally nothing, and now, 54 years later, he's Vice Chairman of AT&T Inc. and CEO of AT&T Business Solutions and International.
Here is his story: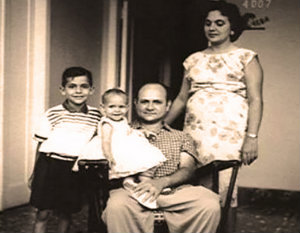 In July 1962, five words changed my life forever: "Only the boy can go."
After the Cuban Revolution, my parents decided to leave Cuba. Right as we were getting ready to board the plane, the militiaman said that only I could leave that day. The rest of my family would have to follow. My dad made the difficult decision to put me on the plane, thinking they'd see me again in just a few days.
I didn't see my family again for four years.
I found myself in a new country. 10 years old and alone. I didn't speak a word of English, and I didn't have a penny to my name. To say I faced obstacle after obstacle would be an understatement.
Fast forward to my high school days, when I told a career counselor that I wanted to become an engineer. He looked at my financial situation (Obstacle #1: my parents and I were recent Cuban immigrants) and my record (Obstacle #2: I was still learning English) and recommended that I go to vocational school to prepare to become a mechanic instead. And you know what? I actually listened to him. I stopped going to regular high school classes and started to take courses to become an aviation mechanic.
Enter my grandmother. She was a strong woman who wouldn't take no for an answer. She told me that education was everything and that what I was doing didn't make sense. She said, "Don't let anyone put limitations on what you can achieve. If you want to become an engineer, you can be an engineer."
And that's exactly what I did.
It has to be a great country that allows a 10-year-old boy to arrive on its shores without his family, without any money, not knowing the language – and who today serves as the Vice Chairman of AT&T Inc. and CEO of AT&T Business Solutions and International. He has overall responsibility for the company's integrated Business Solutions group, which serves more than 3.5 million business customers in nearly 200 countries and territories, including nearly all of the world's Fortune 1000 companies. He also has overall responsibility for AT&T's wireless business operations in Mexico and DIRECTV in Latin America.
At AT&T, we believe in providing our employees with the opportunity to become the best version of themselves. Which is why we offer an award-winning work environment, numerous training and development programs, mentoring opportunities, tuition reimbursement programs, and employee resource groups.
Join the Talent Network
Sign up to receive a monthly newsletter and be the first to know about career events, new openings and exclusive updates.
Join Now