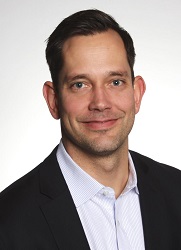 Data analyst, professional athlete, and leader – you won't find a resume quite like George Gleason's. George earned an MBA after hanging up his swimsuit following trips to the Sydney and Athens Olympics. Since then, he built his skills within our Leadership Development Program and on our technology team.
Six years ago he moved from New York to Atlanta for an opportunity with Aio, now known as Cricket. Atlanta's reputation and family friendly environment made it an easy choice – George wanted a place to raise his own family. Today, he works as Director of Advanced Analytics in Cricket Wireless. We asked him about how his team works with big data and the traits of a successful analyst.
What's a typical day like on the team?
My typical day splits into three parts:
Working on projects alongside my team, coaching and developing their analytics and communication skills.
Meeting with other groups to review projects and finding new data we can work with. Sometimes we meet with internal partners (like IT) or consult with clients.
Managing and working with my team to prioritize their efforts and review project progress.
What's your role within AT&T?
Our job is answering business questions with data analytics. We uncover the "why" behind what happened and tell the story behind the data clearly and succinctly.
Here's an example: A CMO focuses on acquiring profitable new customers to our business. We examine our existing customers, identify their most profitable traits, and communicate this profile back to the CMO to make informed decisions. We manage the full spectrum of analytics: from assembling the data all the way from presenting to executives. Most teams don't do the whole cycle (visualization, data sets, analysis, storytelling).
For my team, I take people who excel in one area and help them expand their skills in others. This work helps inform the larger decisions AT&T makes about pricing, distribution, and product development. Our customers are within the business, so we are making an impact in their jobs and lives by helping them do their job.
What are some important traits for success?
The most important trait is curiosity. If I'm hiring for a new role, I want to know if they will challenge the status quo. That's what our team does – we have to be curious, ask questions and look for relationships. We're not a silo.
Willing and able to learn what they don't know, and teach others what they do.
Knowledge of certain technical skills, such as SQL and Tableau.
General understanding of the P&L of our business in order to focus on what is most financially impactful.
What technology do you get to work with?
My team's major tools are SQL, SSIS, Tableau, and SAS or R. We manage ETLs for our own analytical databases on a SQL server and are constantly running ad-hoc SQL queries to assemble the right data sets. Tableau is vital for data discovery and storytelling.
Some team members use either SAS or R for predictive modeling and data munging. Of course, sometimes there's just no substitute for good old Excel. It's still vital for things like business case development and pricing models.
How would you describe the work environment?
The culture at Cricket is much like a start-up, we have autonomy to make quick and independent decisions. Outside of our sales force, we are almost 100% located in one building on just five floors. There is no substitute for face-to-face interactions with peers to collaborate and get things done quickly and efficiently, and it's great that this is such an ingrained part of Cricket's culture. Plus having a packed office is just more fun!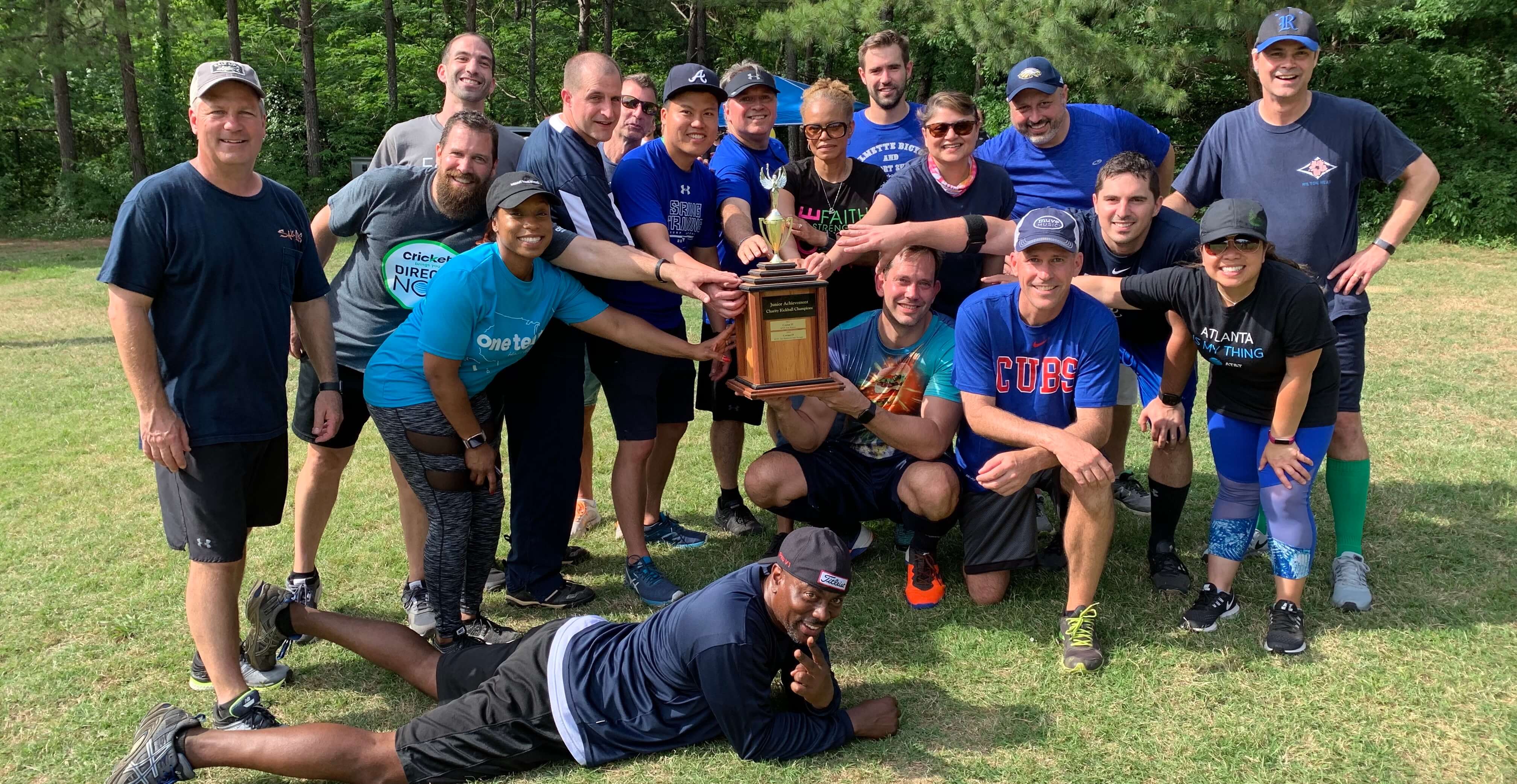 What are AT&T's benefits like?
Besides standard benefits like health care, there's also a 401k matching program, as well as tuition assistance programs for both accredited programs and nanodegrees. Finally – near and dear to my heart – there's eight full weeks of paid maternity/paternity leave.
How does AT&T invest in its people? What development tools and resources can you access?
There are a variety of benefits, tuition and nanodegree programs available. Last year, leadership gave us 40 hours a year to dedicate toward learning whatever we wanted – web-based training, conferences, whatever you're interested in to take the time you need. Leadership is supporting the direction for the team to go do it.
What's great is it's up to the individual to take advantage of everything that's offered. You are in control of making it happen.
How does AT&T support your long-term career goals?
AT&T opens plenty of doors to work in other lines of business. I can work in Business Sales, Internet of Things (IoT), Corporate Real Estate – there are constant opportunities to try jobs across the spectrum of the company. We look for leaders who are well-rounded, so it encourages you to get out of your comfort zone and learn more. It keeps things exciting.
Learn how you can become a part of our Atlanta Tech family here