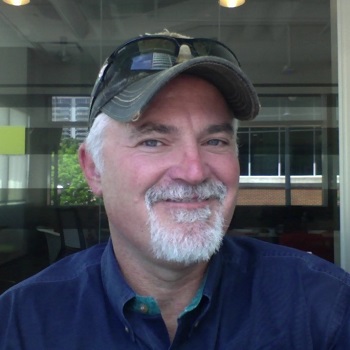 Inventing something that can change the world takes a lot of trial and error. Our AT&T Foundry locations are where our teams think, make, break, and break again to discover how tech can apply in business and our everyday lives. Enter Troy Meuninck, Director of the AT&T Foundry in Atlanta. Troy worked in several technology departments with us since 1990 before taking on the role of Director. We dug into what it takes to make something great happen.
What's a day like in the Atlanta Foundry?
Logistically, a typical day in the Atlanta Foundry isn't much different from most research and engineering teams. The biggest difference is the amount of technology we work with on a daily basis. Technology's pace affects everything from our proof-of-concept work to its application within our network. Identifying "vaporware" technology is a critical skill for our roles.
Without this perspective, projects can go south and pull resources in a direction that won't solve our challenges. Translating technology into application and manifesting that into a tangible solution is one way we can separate fact from fiction. This way our activities are measured in practical terms to ensure they don't become "paper tigers" – ineffectual products that could perpetuate unrealistic technology.
What's your role within AT&T?
I manage the facility and provide thought leadership within AT&T. Management is guided by my priority to ensure that the team's capabilities, experience, and instincts are fully realized. Their skills and knowledge lead to the pursuit of applying and creating new experiences.
In short, we seek the truth regarding the development and combination of technology.
How does your work make an impact?
Our work has a great impact on AT&T and, ultimately, the finished products AT&T customers enjoy. You can categorize our work in two ways:
Product and strategy intelligence - Our work helps AT&T business and product owners make more informed decisions regarding the applications and usefulness of new technology. This can be as simple as creating new products for AT&T lines of business or more strategic decisions regarding new investments
Technology for the technologist - Because the Foundry's governance is so flexible, we can quickly engage with outside communities. That flexibility helps us quickly categorize the involved tech. Think of us as a vanguard force in exploring new and emerging approaches to solving challenges within AT&T and the larger industry.
What are the traits for success?
I enjoy the unknown and am very comfortable with driving outcomes on tight deadlines. I've come to discover through my 20+ years of experience that not everyone is as comfortable with this environment. You can't be afraid to roll up your sleeves and do the work – and I mean all the work.
Most of the work we do is, at the very least, immature. Worst case? It may never see life outside of our creation phase. Success requires a willingness to work through both the theory and application. Many folks I've run into enjoy one or the other, but few seem to enjoy (and excel at) doing both at the same time.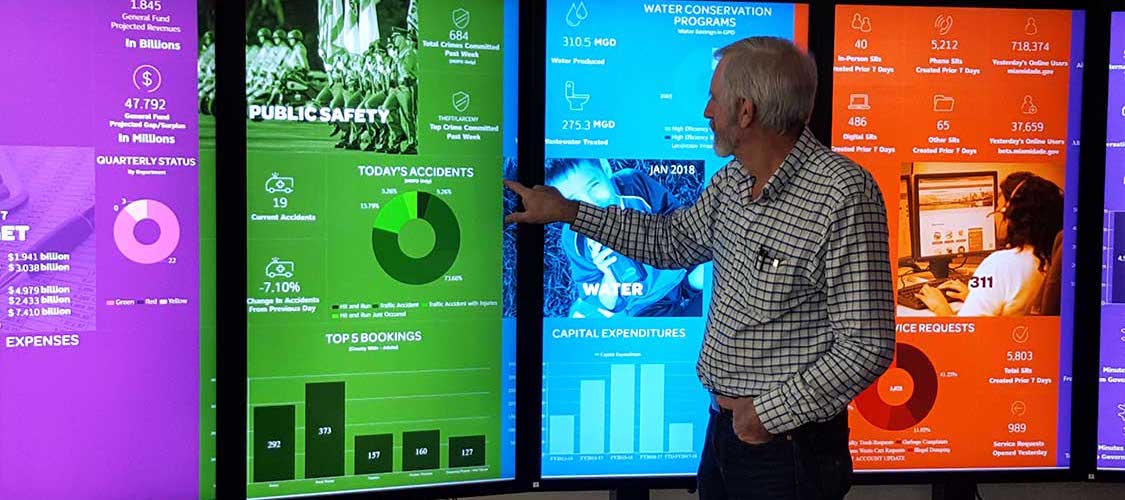 How do you measure success?
Success is two-fold: direct impact and indirect impact.
Direct Impact: We expect the project to result in a tangible product that someone can use. It's pretty straightforward: the value is measured by consumers through normal business interactions. Naturally, we have a mix of winners and losers.
Indirect Impact: This is a much less objective measurement; think of it as a peer review of the work. It's not just about the quality of the deliverable – it's also intended to assess how successful one is in exposing new technology to others in the company and the industry at large. An example of successful indirect impact could be acknowledging a new approach or a more complete understanding of the technology or its application.
Many projects in the Foundry have "failed" at delivering a concrete and usable product. However, analyzing its potential and approach – and how that can solve a challenge at AT&T – can be incredibly useful. Particularly when assessing whether or not we should invest further in that specific technology.
What makes Atlanta stand out?
First, Atlanta is home. It is where I've spent the last 30 years of my life pursuing personal and professional goals. The city's eclectic personalities are what make it a rich environment that has helped accelerate my growth on both fronts! I enjoy hunting and fishing in the northern mountains, as well as the engaging conversations at Georgia Tech.
It has been a great state and metro area in which to raise my two incredible daughters. The Atlanta International Airport makes it convenient for me to travel to Palo Alto or Israel to work with my counterparts in those Foundries. Given the choice between all Foundry locations – Palo Alto, Plano, Israel, Houston and Mexico – I would still choose Atlanta!