Looking to stand out during your summer internship? We've got just the tips you need. Even if this is not your first time working as an intern, the transition from academia to the corporate world can be jarring. We have some tips on how you can avoid common pitfalls and stay ahead of the pack.
What You Should Avoid
Coming Unprepared
Much like you wouldn't walk into an interview without a resume – you don't want to forget something on your first day. While mistakes can (and will) happen, you can reduce them by reviewing emails your recruiter sent you. Don't wait until the last second to look them over either; some things may need more than a day to prepare.
Appearing Arrogant
A little bit of confidence is never a bad thing, but acting like you know everything can quickly backfire. After all, if you knew it all, why take the internship? Be mindful of your environment and listen to what your colleagues have to say –including any feedback they may have on your work.
Checking Social Media
You're not in a classroom anymore – few people will directly tell you to put the phone away. That doesn't mean you should have it out all the time. News stories, vacation photos, and relatable memes can wait until lunch. Many companies encourage interns to share their experiences on social media - don't be afraid to do so, but don't let it dominate your day.
Dressing Inappropriately
Lately, companies have become more relaxed with dress codes. Gone are the days where sweaty khakis and too-tight dress shirts were the norm. Still, some rules hold strong. You can bet shorts, sleeveless shirts, and other revealing clothing are still a no-go. Sandals and flip-flops are out of the picture, too, even if you wear them with socks. Need some examples of appropriate clothing? We have a whole article dedicated to keeping things professional.
Doing the Same Thing Every Day
Routine tasks keep the wheels spinning. At the same time, you have the ability to experiment with potential strengths and weaknesses. Connect with coworkers in other departments, learn what they do, and see if it's something that interests you.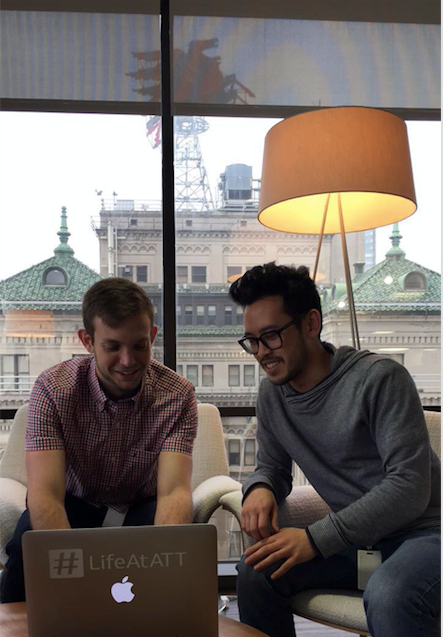 What You Should Do
Prepare
Days will likely be slower during your ramp-up period. Instead of testing how low your office chair goes, take charge by researching company initiatives that may connect with your personal goals. Deep dives through the company's website and chatting with colleagues can shed some light on how you can contribute as an intern.
Network
You never get a second chance to make a first impression, which can make the first month a little stressful. As cliché as it may sound, being yourself is a common networking tactic for a reason. Saying "Hi" to so many new faces may seem intimidating, but more often than not they'll be happy to talk about what they do. A little curiosity can introduce you to people who complement your strengths, fill in your gaps and genuinely connect with you.
Ask Questions, Always
Expect information overload through your first month. As your supervisor lists out company policies, routines, and expectations, take as many notes as you can for when you eventually forget something. When anything sounds slightly interesting (or unusual) don't hesitate to ask questions right away. The sooner you get clarification on why something works the way it does, the more opportunities you have to learn and improve upon it.
Say Yes!
Don't hesitate to volunteer for projects outside of your comfort zone. Taking that step forward can show your willingness to get involved, and offers a better look into how the company works. More importantly, challenging tasks are an opportunity to make mistakes. When you're feeling stuck, take advantage of your network and get key insights from mentors. Making mistakes and learning from them is a natural part of the working world – it's best to understand this process sooner rather than later.
Jump in and Have Fun
Don't forget - this is one of the best times to meet as many people as you can and learn a little bit more about yourself. Make connections not just to develop your professional life, but your personal life as well. By the end of the summer, you should feel like you took as much as you could from the experience.
Every summer, #ATTInterns put their skills to the test with our internship and development programs. Bring your newfound knowledge to our teams by checking out our opportunities.