AT&T Interns Give Back in National Day of Impact 2016
Future AT&T leaders are already making an impact in a big way. How big? Recently, over 650 AT&T interns logged 1,861 volunteer hours taking part in the National Day of Impact. Our ambitious and big-hearted volunteers were able to accomplish quite a lot with those 1,861 hours. Take a look at their impact by the numbers:
Volunteer count: 650 (53% increase from 2015!)
Volunteer cities: 9
Total volunteer projects: 33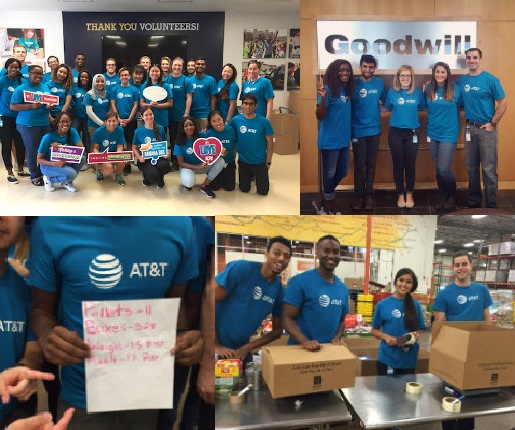 With so many worthy causes to support, our interns didn't want to limit themselves to just one. Volunteer hours were dedicated in the areas of hunger outreach, domestic causes, animal welfare, education, and community outreach. Through their combined efforts and partnership with local charities, AT&T interns can now say they've provided shoes to children in need, fed the hungry, cared for animals and gave back in so many more ways! Check out more snapshots from the day.
Hunger Outreach & Domestic Causes
In Atlanta, interns sorted 16,213 pounds of goods with the Atlanta Community Food Bank.
In Dallas, TX, interns served meals and sorted food items at the Union Gospel Mission and the North Texas Food Bank.
In Dallas, TX, interns worked with Goodwill on sorting tons of donated items.
Animal Welfare
In Atlanta, GA, interns played with and cleaned up for animals living at the Atlanta Pet Rescue.
In Dallas, TX, interns helped care for the animals at the Dallas Zoo – and they made some friends along the way.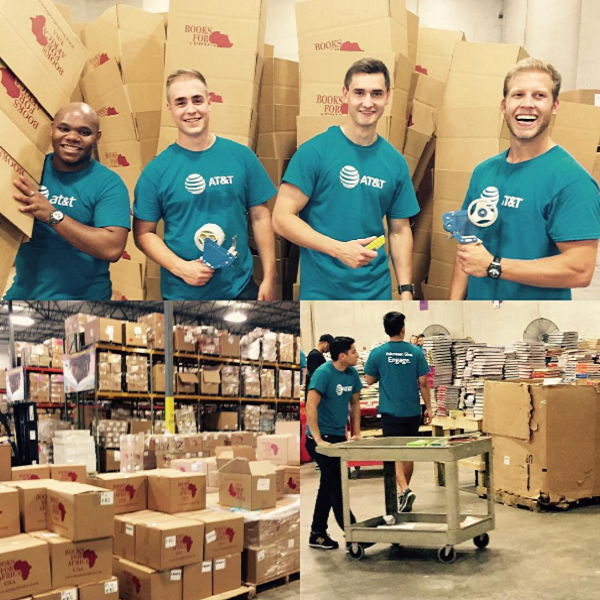 Education
In Los Angeles, they worked with the LA Tijera Elementary schools to help achieve educational equity.
In Atlanta, interns sorted books to be shipped to students across Africa.
Community Outreach
In Dallas, TX, volunteers got 1,200 pairs of shoes ready to ship and sorted another 1,000 pairs for kids in need across the globe with Bucker Shoes for Orphan Souls.
Their resourcefulness, hard work and creative spirit are traits shared by all AT&T staff.
Our interns made a difference in the lives of so many in need across the country! Some are even going above and beyond by coordinating volunteer activities in their own communities.
Ready to jump in and make your next big move? Explore a career at AT&T through our Development Programs and Internships.
Join the Talent Network
Sign up to receive a monthly newsletter and be the first to know about career events, new openings and exclusive updates.
Join Now